Aston Martin in Farsley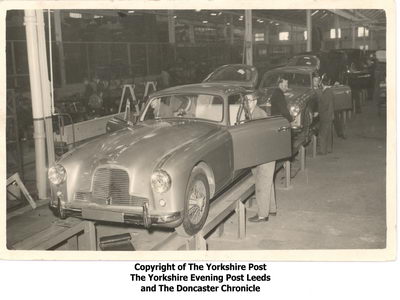 This photo is from my father's photo collection.

He worked for Jowett Cars, then when they ceased production he worked for David Brown at the factory in Farsley, building DB2s.
He can be seen adjacent the headlight of the second car on the line.

He was offered a job in Milton Keynes, but decided to take another option building tractors at the Five Lane Ends plant in Bradford.

There must have been an article in The Yorkshire Post or Yorkshire Evening Post where this picture was used.

(More will be added after research)